Our didactic kit includes the materials to assemble three different robots. The STEM IN A BOX experience aims to increase students' understanding of mathematics and includes three learning levels.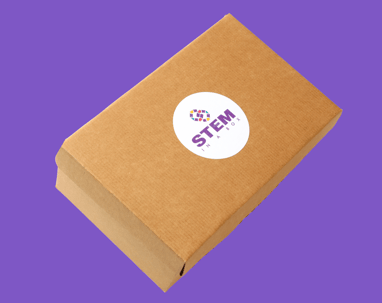 Level one focuses on showing students how mathematics relates to science. In this module, students learn about physics and hydraulics while assembling a hydraulic arm.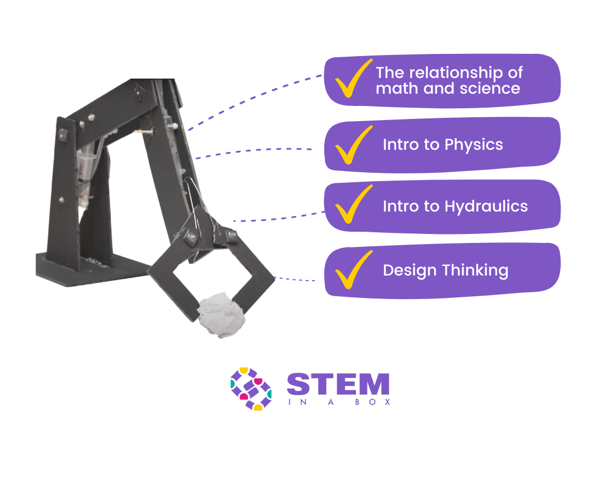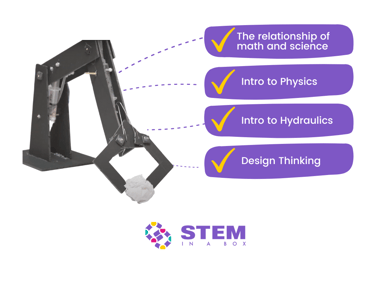 Level two teaches students the principles of induction of electricity. In this module, students learn about ohms, parallel circuits, and connect their first series circuits. This module's output is the assembly of an electric car.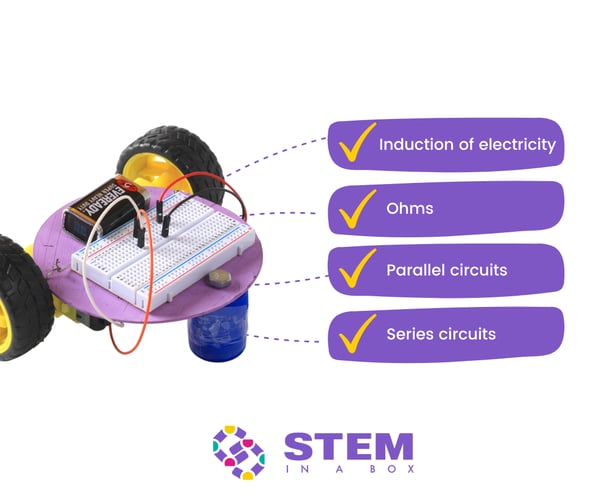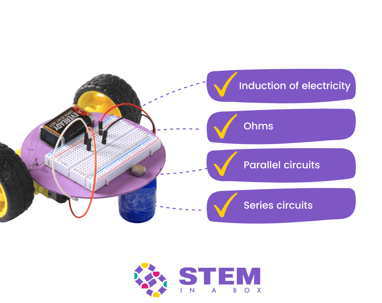 Level three unites what students have learned in the first two modules. In this module, students combine their electricity and robotics knowledge to program a robotic arm.